SLOVAK AUDIOVISUAL FUND SUPPORTS THREE CO-PRODUCTION UKRAINIAN FILMS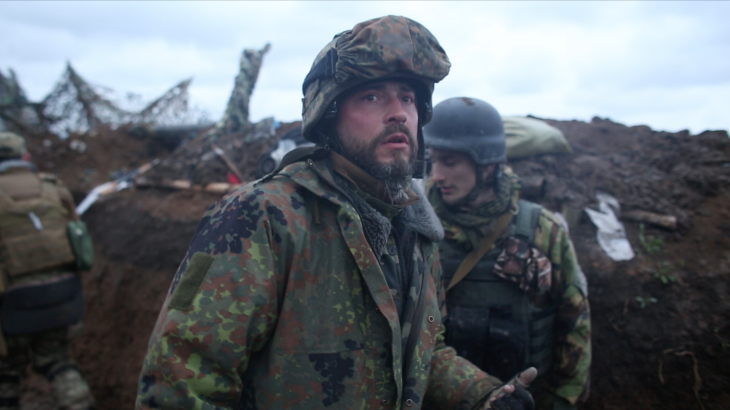 The Audiovisual Fund was among the first to join the international initiative to support Ukrainian projects and filmmakers "Ukrainian Films Now". Already in April last year, the Fund's Board approved two specific contributions of the Fund to this initiative. The first was a financial contribution of five thousand euros, which the Fund provided for one of the main prizes of the initiative for Ukrainian films presented at last year's Cannes IFF.
The second form of the Fund's support for Ukrainian filmmakers was the announcement of the special priority "Help for Ukraine" in Call No. 7/2022, which focused in sub-programme 1.5 on cinematographic co-production works between Ukrainian and Slovak filmmakers and producers.
Priority was given in particular to Ukrainian films that are currently in the state of production or post-production and whose completion is possible only in cooperation with foreign partners due to the war in Ukraine, using the creative and technological possibilities in the country of the co-production partner, including the Slovak Republic. Through this initiative, the Fund has made a significant contribution to the further development of Slovak-Ukrainian film cooperation in the wider international context.
The Audiovisual Fund will support three applications for a total of EUR 215 000.
The highest rated project was the feature film EDITORIAL OFFICE by Roman Bondarchuk. The story about the search for truth is set in Kherson region and has an extremely strong message in the context of current events. On the Slovak side, the film is co-produced by Silverart s.r.o., produced by Katarína Krnáčová, and the project is co-produced by partners from Germany and the Czech Republic, in addition to Ukrainian filmmakers. The Audiovisual Fund supported this project with one hundred thousand euros.
Silverart was also successful with its second project - the documentary triptych COMPANY OF STEEL by Yuliia Hontaruk. It depicts veterans who returned from the war in eastern Ukraine in 2015-2017 and had to return to the front again after a short struggle for civilian life. The Fund supported this project with 35,000 euros and the film is being made as a Ukrainian-Slovak-Latvian co-production.
The third project supported for EUR 80 000 is the feature-length film STEPNE, directed by Maryna Vroda, which reveals the country's heritage, nature and the image of the culture of the Ukrainian nation on the basis of an intimate family drama. For Slovakia, the film is produced by the company kerekersfilm s.r.o., directed and produced by Peter Kerekes, in cooperation with partners from Ukraine, Poland and Germany.